Description
ONE-TOUCH OPERATION
Easy to operate even with gloves.  Single finger operation of rotating toggle or photo shutter button. Toggle to record and the camera immediately powers ON and starts recording.
Built-in vibration feedback for stealth operation communicates the camera activity without any lights which maintain light discipline. Single-button, simple settings, auto-record providing stunning 1080p HD video and 12 MP photos.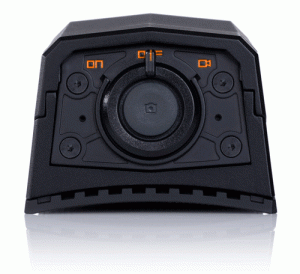 LENS ROTATION
Easily rotate the MOHOC® lens to match the position of the camera body to maintain a level perspective. Regardless of helmet mounting position – on top or side, or attached directly to a wall, always get the frame positioned horizontally with the 190-degree rotating MOHOC® lens. Use the lens crosshairs to visually line up the horizon or wirelessly connect to the MOHOC® App and preview the position.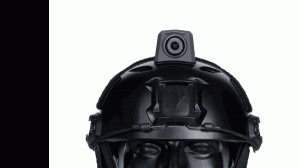 CURVELOCK™ PROFILE
MOHOC® Cameras has a specially designed base to match the curvature of any helmet, This provides unprecedented low-profile, secure attachment which easily deflects chords and rope without getting caught or hung up.
Securely attaches to all military, law enforcement, motorcycle, or recreational helmets in all shapes, sizes, and virtually any location.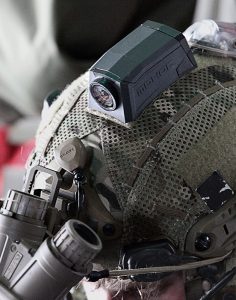 DUAL BATTERY
MOHOC® Cameras come equipped with our Li-ion Rechargeable 1100 mAh battery, but can also use two standard CR123A batteries. Up to 2 hr 45 min of record time with the MOHOC rechargeable and 5+ hours of uninterrupted video under CR123A power.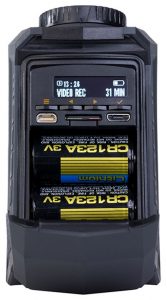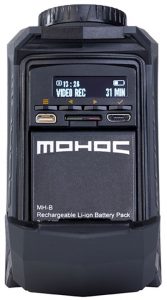 MOHOC APP
Securely connect wirelessly to MOHOC® Cameras with iOS or Android smartphones. Live preview video footage, start and stop recording, take photos, change settings, or send images from the camera through a smartphone.